Industry Examples
Tuntinetti suits all industries. See selected examples below.
Office Work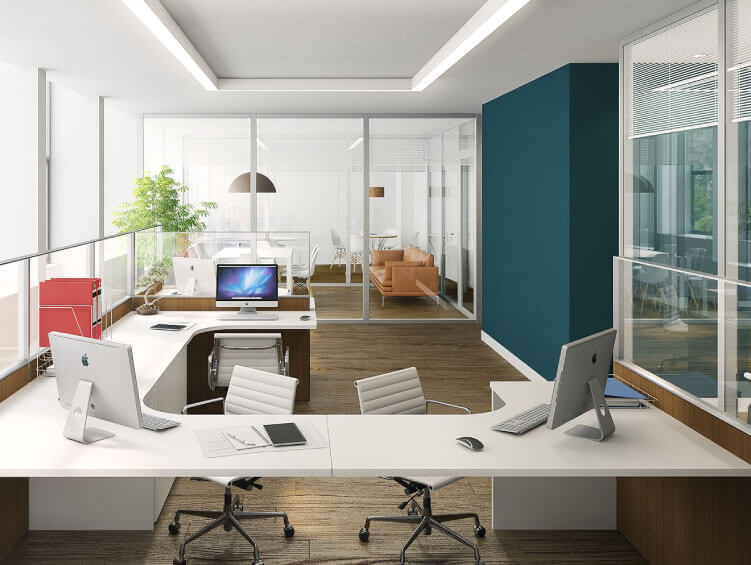 Save 30 min per each employee monthly


by minimizing manual employee data management
WHAT TO IMPROVE?
Many companies still use Excel as their main tool for collecting time and attendance records and creating reports. Manual data entry slows down your workflow and human errors occur even to the best. Keeping track of customer meeting hour records is challenging and wastes time.
Imagine how much time your supervisors and employees could save with modern and easy time reporting system.
WHERE TO BEGIN?
Eliminate tedious manual tasks

to optimize your office workflow and increase productivity.
User friendly time and attendance software lets you

collect work time data easily for payroll needs or statistics,

follow project progress and create reports.
Your employees record work hours via web or mobile for supervisors to approve.
FEATURES WE SUGGEST Activate CRM, Recruitment or Billing features to best fit your business needs.
Office Work Testimonial
We have used Tuntinetti for a long time and have never been disappointed.
Before we used to fill work hours in Excel sheets. The improvement has been quite impressive.
Architects Niskanen Ltd.
Accounting
Save 6 min on each payslip


by introducing automation into your payroll
WHAT TO IMPROVE?
Are the hours being paid already recorded in one system? How much time are you spending transforming those hours into salaries? Have your accountants ever made a mistake due to miscommunication?
Human errors in manual salary calculations or billing cycles should not be underestimated.
It is inevitable that mistakes will happen after needless hours of staring at Excel spreadsheets. Rectifying those mistakes can be very costly and time consuming.
WHERE TO BEGIN?
Increase service level

your company provides and minimize human errors by switching to automated payroll and billing calculations.

Increase profitability

by handling your customers' payroll and billing faster. Tuntinetti can handle hundreds of payroll calculations in moments.

Eliminate the need for manual data entry.


This saves time and allows for effortless data exchange.
Deploy

Tuntinetti also to your clients

and allow it help you collect your client companies' work time data (ready for payroll processing), receipts, mileage, and other data easily, and collectively.

Save time for both you and your clients.
FEATURES WE SUGGEST Activate CRM or Billing features to best fit your business needs.
Accounting Testimonial
Tuntinetti provides more effective and error free salary calculation system for our customers.
Manual work hour reporting for payroll needs on paper slips is not necessary anymore.
APL Balance Ltd.
Human Resources and Staffing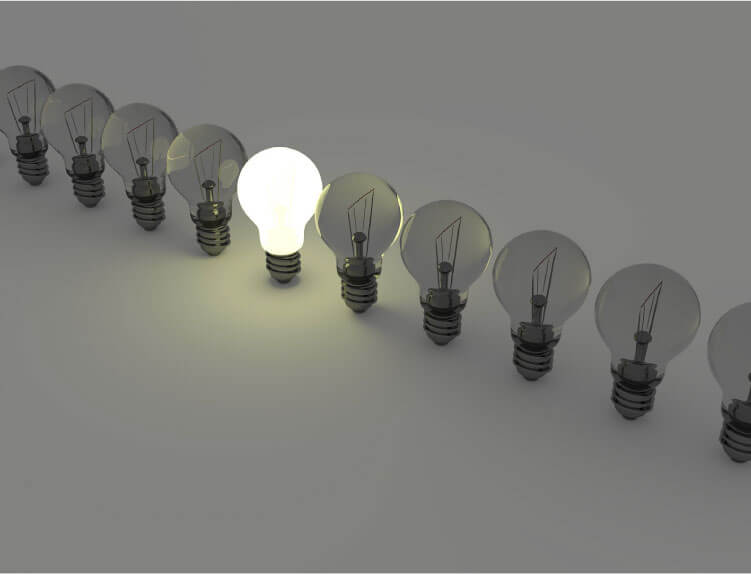 Save 15 min on each opening and 15 min on employee management


by optimizing the entire resource management process from recruiting to time tracking to reporting to payroll to invoicing
WHAT TO IMPROVE?
Your company might be constantly struggling to compete on costs, meet recruiting deadlines and customer demands.
Business world moves faster than ever before and staffing companies have to keep up if they want to keep their margins.
Too slow and complicated hiring process loses the battle quickly.
WHERE TO BEGIN?
Save time and increase productivity

by using single platform software solution that handles everything from organized recruitment and CRM modules to work time tracking and billing solutions.

No need to switch between separate systems.
FEATURES WE SUGGESTYou can easily tailor active CRM and Recruitment features to best fit your business needs. Proven to make staffing company's chaos manageable.
Human Resources & Staffing Testimonial
Tuntinetti data export electronically to billing system and external payroll saves me 60% of
work hours. Now I can perform routine tasks 90% faster.
PolarPro Staffing Ltd.
On-site Care, Domestic Work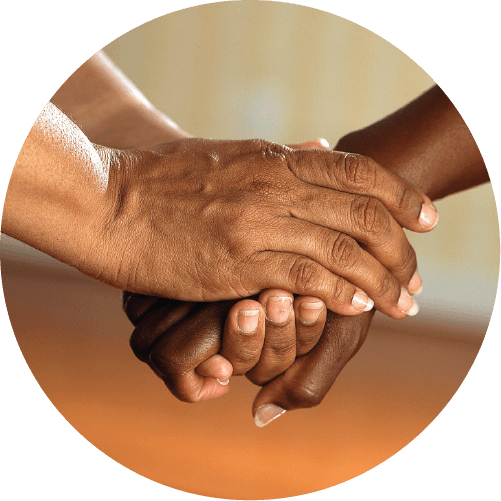 Save 80 min monthly per employee

by switching to real-time mobile workforce management solution
WHAT TO IMPROVE?
Usually when customer appointment is complete, tiring manual data entry, reporting and billing work starts. If you spend more time on data processing, billing or employee progress update than on actual appointment, something has to change.
Dragging heavy customer folders from site to site or losing important care details on misplaced post-its is outdated and inefficient task management.
Trying to manage your mobile workforce without effective tools that offer real-time visibility is a hassle.
WHERE TO BEGIN?
Helper Mobile solution is part of Tuntinetti and offers

organized and modern approach

to managing on-site caregivers' task progress and communication, real-time.
Planning, managing and reporting

made easy from single platform.

By easily adding monetary values to work hour reports, you can

instantly send out invoices to your customers or accountants

as soon as work hours are approved.
FEATURES WE SUGGEST Activate CRM, Billing and Shift Planning features to fully optimize your workflow. For more detailed timestamps, add GPS location to work time reporting, so you exactly know your employees whereabouts.
On-site Care & Domestic Work Testimonial
Tuntinetti's Helper Mobile works smooth, is very versatile, and flexible.
Now we can plan work shifts and customer appointments with the same software.
Social services and health care company
Retail, Hospitality, Logistics, Healthcare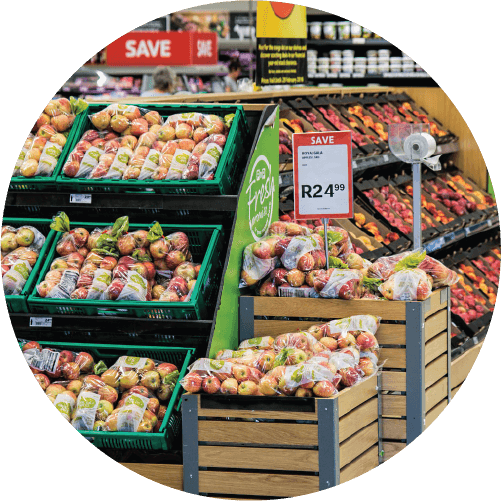 Save 2 h per schedule


by switching to shift planning autopilot
WHAT TO IMPROVE?
Whether you run a café, a shop, or a hotel, you most likely spend too much time on employee scheduling and managing shift changes.
It is time to replace Excel as your main planning tool and enjoy a centralized employee shift planning software.
WHERE TO BEGIN?
Tuntinetti enables for

quicker and easier shift planning

, you can even activate planning autopilot for effortless results.
Fill in open shifts without calling around and have

schedules updated instantly.

Single platform

for time and attendance tracking, reporting and work time data collection for payroll needs.
FEATURES WE SUGGEST Activate Shift Planning features according to your company's needs like Shift planning autopilot or Online open shift calendar.
Retail, Hospitality, Logistics & Healthcare Testimonial
Centralized employee scheduling is efficient and we can export work hour data to
payroll easily and without unnecessary third parties.
Mr. Big Ltd.
Maintenance, Construction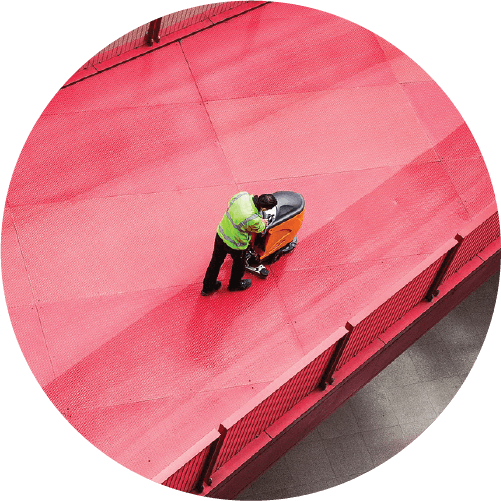 Save 1 min per customer visit

by simplifying, how your employees clock in.
WHAT TO IMPROVE?
Inefficient shift planning, complicated clock in procedures and poor tracking of your employees' task progress wastes valuable time and increases stress levels of your employees and supervisors.
Step up with modern and efficient software solution that helps you offer high level service to your customers and be ahead of your competition.
WHERE TO BEGIN?
Easily track your employees' daily progress

from clock in entries.
Less incorrect time entries

minimize the need for manual editing

at the end of workday, thus saving time.
You get

precise and effortless overview

of how much time employees spend on each customer or maintenance site, so you can further plan and improve your operations.
FEATURES WE SUGGEST Activate Shift planning, CRM, Helper App and Billing features for smoother management. You can even add GPS positioning into your time reports or activate automatic absence alerts to stop wondering, if your employees are where they should be.
Maintenance & Construction Testimonial
We chose Tuntinetti because it has a mobile workforce management app to both plan and
track customer visits, and it seamlessly integrates with billing and payroll.
Cleaning company