Our Service Standards
Whether you are large or small company, you will always receive the same
attention and care from Tuntinetti.
Standard Service Level Agreement
Time of service (P1) customer service
Email and chat helpdesk support, available
24 hours, 7 days a week.
Usability (K0)
Our best effort is given to perform website maintenance at
off hours in 5 minute windows daily
Service accessibility (T1) customer service
Helpdesk Response time:
chat 80% under 2 min,
e-mails 80% under 4h (time of service P1).
Reaction time (V1) customer support
4h-48h weekdays,
by level of urgency.
Providing solution (R2) customer support
70% of customer service inquiries are resolved
by the helpdesk upon contact. Problems, that for any reason are not solved right away, are handled and prioritized by our support experts.
When solution provided (V2) customer support
Cases that are not solved directly upon contact are
addressed by senior support teams
on weekdays 24 hours after the helpdesk ticket is submitted. Support is prioritized by the level of urgency determined by our support staff.
Technical Details
Easy-to-use software is the basis of our operations alongside customer oriented mindset. We use modern technology and automation to keep usability simple and easy, and all user data secure.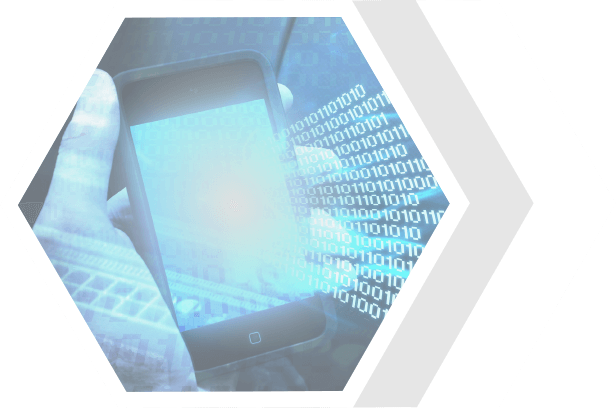 Modern

technology
Role based

security

and authorization
Daily data

backups

Cloud based

- no installs,
use on any modern web browser
Integrations
Tuntinetti integrates easily to all standard payroll and billing solutions and provides also generic reports.
and more!
Product Description
Each configuration begins with the Standard Features, which are included in every account.
Manage your employees work time, resources and reporting electronically.
Various organization types and industries supported.
Reduce the need for manual data entry, shuffling Excel spreadsheets or
hour report slips - save your time and nerves.
Manager and employee self-service access divides your workload.
Unlimited number of pay groups and periods;
weekly, bi-weekly, semi-monthly, monthly.
Unlimited number of pay types; salary types, benefits, allowances, supplements .
Work time tracking
By monitoring work time and expenses spent, you can determine the profitability of your business and never lose billable hours. Easily compare your project's planned hours to actual hours.
Reporting
Create and access detailed reports whenever and wherever necessary. Have automated reminders chase after your employees work hour reports so you don't have to.
Mobile friendly
Easy online access from anywhere via mobile or browser.
Vacation planning calendar
Convenient centralized vacation planning helps you resolve your employees wishes by taking into account their skillsets to avoid overlapping vacations between key employees.
Employee database
No need to go through multiple HR folders to find employee specific data such as employment contract terms, status changes, and personal information. Upkeep all employee related skills, qualification, training and history data in one place.
Overtime and collective labour bargaining agreement calculations
With Tuntinetti's automated overtime and collective labour bargaining agreement calculations, you can more easily make sure your employees get fair treatment and are compensated according to the law.
Sick leave statistics
Convenient overview of sick leaves lets you improve your employees' wellbeing and quality of work by addressing any absence related problems before they escalate.
Optional Features
You can activate or deactivate the following optional features according to your company's needs at any time.
Payroll

Shift Planning &
Management

Billin & Pricing

CRM

Recruitment
Solution

Mobile work force management solution

SOTE
Solution

Online Booking
Calendar
Smooth payroll process is a keystone for any business.
Keep your employee satisfaction and productivity high by

making salary calculations and payments on time.

Whether you calculate salaries in house or have an outsourcing payroll partner,

Tuntinetti will make you more efficient.

Easily export data to payroll

or benefit from Tuntinetti's integrated single-platform one-click payroll solution.
Either way you will be able to contrally review and manage earned salaries on time reports.
Salary data export
Eliminate typos and instantly have salary data ready as soon as employee hours are recorded and approved. Use Tuntinetti's internal payroll or easily export data to your current salary calculation solution.
Single-payform one-click salary calculation
Tuntinetti's integrated highly automated salary calculation solution significantly reduces time and cost spent in payroll processing compared to hiring external payroll services. Process hundreds of employees' payroll quickly, create payslips, batch SEPA-payments and compile digital tax and pension reports effortlessly.
Salary differentials
It can get exhausting to manually track and update any changes to employees' past salaries. Salary differential feature lets you generate differential data and create differential payslips to avoid human errors and typos.Automatically process any past salary changes and gain more trust with your employees.
Payslips
Eliminate manual filing and mailing of payslips and deliver them electronically. Saves you a lot of envelopes and ink.If you prefer, you can easily create and send out payslips electronically via regular mail - still saves you all the time spent filling payslips manually.
Salary summaries for accounting
Let the accounting professionals do their work more efficiently and give them access to transfer salary summaries whenever needed.
Salary certificates
It can take too much time out of your workday just to fill up salary certificates to your employees.Let Tuntinetti do all the typing for you and send out certificates quicker and easier.
Salary statistics
On-demand salary statistics helps you create reports to officials making it less stressful to meet reporting deadlines.
Automatic vacations calculation
It can get complicated to calculate and keep track of each employee's annual vacation days and vacation debt.Avoid the headache and let Tuntinetti calculate vacations automatically.
Rolling annual vacations earned
Your employees would appreciate knowing real time how many vacation days they have earned. You would appreciate less inquiries from your employees about earned vacation days. Ease the pain for both of you with vacation rolling feature that gives your employees access to real time display of earned vacation days.
Employee work shift planning and management
Employee shift planning

old fashioned way using Excel, calendar or just plain paper takes many hours or days to complete

. It is often stressful task with high rate of human errors and typos. Why not modernize it?
With Tuntinetti once you make a work shift entry it is ready for late arrival notifications, payroll, and billing purposes. We offer centralized and web based shift planning software electronically accessible by selected employees.

Saves your time and nerves.
Manual shift planning
Speed up shift planning by simple drag and drop shift allocation tool. You can easily create shifts on the spot or save recurring shifts for more efficiency.
Shift schedule overview
Conveniently overview and manage shift schedules by specific time frames, employees or work units.
Overtime alerts
Get alerts during planning on unnecessary overtime allocations. Helps you save money and keep your employees from overworking.
Automated shift planning
Sit back and relax and let our autopilot match vacant employees with open shifts taking into account employees skillsets and wishes. You just confirm and publish.
Shift auctioning
Avoid the panic of finding replacements urgently by auctioning open shifts via instant messaging.
Shift reservation calendar
Give your employees access to online shift calendar, where they can pick open shifts as they prefer. Don't worry, it is not the wild west - you set up the rules and employee skillsets are accounted for.
Profitability monitoring
Plan more profitable work schedules by receiving alerts and recommendations on which employee doing which shift would save you most.
Billing and pricing features
Tackle two tasks in one

- avoid separate tracking of work hours for payroll and for service billing respectively.
Easily export billing data and create invoices to accounts payable and quickly create reports for your customers to approve.
Process large amounts of billing data in moments and minimize human errors.
Price and Savings
Task specific pricing automatically adds monetary price value details to work hours and hour reports.
Billing data and reports
Billing data is created instantly as your employees record their task specific work hours. Generate billing reports and invoices based on this data for accounting or customer approval needs.
Billing data export and processing
Export your billables easily to your accounts receivable for further processing. Avoid tedious manual plus minus calculations and human errors by exporting differentials automatically when history data has changed.
Billing differentials
It can get exhausting to manually track and update any changes to past billables. Avoid tedious manual plus minus calculations and human errors by collecting differentials automatically when history data has changed.
Profitability reports
Tuntinetti shows in real time the profitability of your projects, according to your current pricing and labour cost settings. Know your numbers and avoid the inconveniences of going over the budget.
Customer relationship management solution
Imagine the stress of trying to find a specific customer document from your emails or various memory sticks just minutes before going in an important customer meeting.

You know it is somewhere in your inbox or maybe you sent it to one of your colleagues?

Easily avoid this scenario and keep all customer related data secure on one platform.
Centralized online access
Let your customer relationship managers and sales reps access and update all customer data, contact people and details and customer related documents centrally. You can host all company-related documents such as employee handbooks, procedures, and safety guidelines. Online access encourages and makes it easier for your managers to update data whenever wherever there is Internet access.
Calendar events and reminders
Make your customers feel important and never miss a meeting or follow up phone call by adding reminders and calendar events.
Recruitment solution
Increase your chances on hiring the best applicants for you or your customer.
All recruiting related data including CVs and application proggress management on single platform for easy access.
Simplify application process and receive job applications via an embedded online form.

Most qualified applicants do not just sit around and wait, so snatch them before your competition does.
Publish job openings
Publish job opening on multiple channels automatically like MOL, Oikotie or Monster straight from Tuntinetti. Manage the whole lifecycle of job opening: publish, unpublish, renew and auto-renew. Gives you more time for evaluating and choosing the most suitable applicant.
Electronically filled contracts and certificates
Tuntinetti fills employment contracts and certificates electronically based on data entered in job application or employee data from the system. Less forms to be filled manually saves you time especially if you are in an industry with high employee turnover.
Mobile work force management solution
Caretakers and maintenance professionals need to remember many crucial details while often being on a tight schedule. Driving around the same block twice or calling back to supervisors to double check task details does not save anybody's time. Stressed out employees and supervisors noticeably drop service level.

And impeccable service is what sells.

Tuntinetti Mobile work force management solution helps you help others.

Easily coordinate and monitor on-site employee task progress and communicate important details with your team real-time and on the go.
Task manager
Set up precise task descriptions and location details for the day or weeks to come, so your employees are fully prepared to do their best. Your employees will know exactly what to do, where and when. All information is accessible on-site, not even optional for your employees to forget anything.
Detailed data exchange
In care and maintenance industries communication is the key. Update daily tasks as necessary. Your employees can share important information on specific task progress so next employee is informed and can jump right in to continue. No more relying on post-its.
On-site attendance tracking
Collect on-site attendance times using QR codes placed on-site in working areas together with GPS tracking. Get instant confirmation of work done and customers visited. Know exactly where your employees are at any given time so you can follow the progress and make adjustments as necessary. Sometimes your employees might be late, but now you have the opportunity to inform your customer ahead.
Reporting
All employee-reported progress information is stored real-time and accessible by supervisors, who can easily forward it to involved parties like family members or doctors.
Driving routes
The mobile workforce management app will show your employees directions on map how to reach their destination.
SOTE-solution for Finnish care-sector
Simplify handling process of service vouchers (

palveluseteli

) and minimize the risk of human errors by automatically accounting for service voucher values and deductibles.
Service vouchers
Automate service voucher handling in pricing and invoicing.
Integrated reporting
Seamless integration with municipalities' joint PSOP parastapalvelua.fi simplifies reporting and saves time by letting you report hours simultaneously to both payroll and PSOP. Avoid manual repetitive work by delivering official reporting for invoicing to municipal customers electronically.
Online booking calendar
Your customers would enjoy having the ability to book their appointments online whenever it is most convenient for them. You might just get that new customer, who tried to call your booking service during off hours.

Nowadays online booking possibility is becoming more of an expectation.

More sales to you and less stress to your customers - a win win solution.
Booking calendar
Gain more new customers and keep the current ones satisfied by embedding booking calendar onto your company's webpage. Your customers select the service, time or even the desired employee. All employee skills, qualifications, availability and possible overlapping bookings are automatically accounted for during the booking process.
Prepaid bookings
Concentrate on the service you provide and forget about invoice follow ups and keeping track on who has paid what. Your customers don't appreciate late payment reminders as much as you don't appreciate sending them out. Let your customers conveniently prepay their bookings. You will have the money on your account faster.
Customer Testimonials
In Tuntinetti employees report work hours done to each customer, that way both salary data and billing data is created at the same time.
Tuntinetti data export electronically to billing system and external payroll saves me 60% of work hours.
PolarPro Staffing Ltd.
I used to plan work shifts using Google calendar, but now that number of our employees has increased, an employee scheduling software is greatly appreciated.
Tuntinetti works smoothly and you can record work hours also by mobile on all browsers.
Eurobiker Ltd.
Tuntinetti provides more effective and error free salary calculation system for our customers.
Manual work hour reporting for payroll needs on paper slips is not necessary anymore.
APL Balance Ltd.