How to Solve Software Problems?
It might seem daunting to take the next leap towards business growth while being dragged behind by countless excel sheets, paper copies, and managing day to day operationsIt's time for change,
otherwise you will never have enough time to even start planning growth.
WASTED PRODUCTIVITY

Manual data processing for time reporting, invoicing, payroll, employee and customer data management wastes a lot of time and endows unnecessary human errors.

VS

INCREASED PRODUCTIVITY

Tuntinetti lets your team concentrate on actual tasks at hand by automating and streamlining your company's workflow.

NO REAL-TIME VISIBILITY

Often, as businesses grow, they end up with multiple systems and databases that are not linked with each other, thus offering no real-time visibility.

VS

REAL-TIME VISIBILITY

Tuntinetti is a single platform, cloud based solution that allows both your managers and employees access relevant information real-time via web or mobile.

COMPLEX ALTERNATIVES

Multiple local installations waste resources such as own hardware and technicians, and do not scale easily. The more different software applications you need to complete your work the slower it makes you work.

VS

SIMPLE SOLUTIONS

Tuntinetti requires no installation and easily integrates with payroll systems.
VS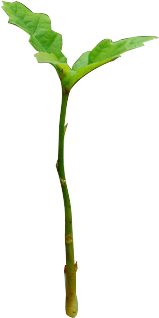 The Tuntinetti Offer
Within your custom pricing package to meet all your business needs, we offer the following:
Quality

Modern technology
Highly qualified & motivated team
10 years of experience

Service

Customer oriented 24/7 Helpdesk
Easy web and mobile access

Reliability

Secure connections
Encrypted data
Daily backups
Cloud based

A Proven Record

Over 10,000 happy daily users
Easy to integrate
We Solve Problems as Easy as 1, 2, 3
We have something for every operational woe.
We like to turn frowns upside down.
Time Wasters

Too much time spent handling manual data and paper slips. This time could be spent on revenue generating operations.

Work

Smart

Tuntinetti's employee self-service work time tracking with automatic employee reminders frees up your time for more important matters.

Redundant Tasks

Manual hour and compensation reporting for payroll is unnecessary repetitive manual work with high error count.

Payroll

Smart

Tuntinetti allows you to electronically export data from employee time reports to payroll. This saves time and reduces manual errors.

Slow Work Flows

Shift planning with multiple excel or paper copies is too slow and errors occur often. Even the thought of updating changes to all reports is tedious.

Plan

Smart

Tuntinetti shift planning with autopilot, skill management, overtime alerts, and easily updatable scheduling increases your productivity.

Double Work

Tracking service pricing separately from payroll hours is unnecessary double work. Billable hours can often be forgotten.

Bill

Smart

Configure monetary prices for worked hours to create invoices or reports easily and transfer data electronically into accounts receivable. You can even get alerts for forgotten billable hours.

Losing Track of Progress

Supervisors cannot monitor task progress in real time. Employees easily lose or forget task details.

Report

Smart

Tuntinetti Helper App helps your employees and supervisors stay up-to-date and informed about task details in real time.

Missing Valuable Hires

Difficult to oversee recruiting progress and follow up on job postings. Applicants are often left without orderly reply.

Recruit

Smart

With Tuntinetti you can easily post job ads and centrally oversee whole recruiting progress. Mass-email to notify applicants after the position has been filled.

Lost Business Opportunities

If customer data is difficult to share and use, it ends up not being used. Unused customer data can lead to lost business opportunities.

Close

Smart

Tuntinetti allows your entire customer management team to share customer data centrally. Calendar and reminder tools help keep scheduled appointments.

Not Able to see the Big Picture

Without proper analytics and reporting features, you are not able to have a full view of your company. This makes business planning difficult and leads to uneducated business choices.

Analyze

Smart

With Tuntinetti you can easily analyze the progress of employees, projects, and customers. Create easy reports about any data you need. Tuntinetti gives you a complete picture of your company's workforce and provides you the angle you need for strategic planning.
Customer Testimonials
In Tuntinetti employees report work hours done to each customer, that way both salary data and billing data is created at the same time.
Tuntinetti data export electronically to billing system and external payroll saves me 60% of work hours.
PolarPro Staffing Ltd.
I used to plan work shifts using Google calendar, but now that number of our employees has increased, an employee scheduling software is greatly appreciated.
Tuntinetti works smoothly and you can record work hours also by mobile on all browsers.
Eurobiker Ltd.
Tuntinetti provides more effective and error free salary calculation system for our customers.
Manual work hour reporting for payroll needs on paper slips is not necessary anymore.
APL Balance Ltd.